Vogue Hair Extensions by Vivien is a premier salon located in Frisco, Texas near the heart of Dallas. Vivien is a professional Hair Extensions stylist who is an industry award winning Hair Extensions Master for 17 years. We understand that everybody is different and that is why we listen to our clients and tailor our services to their specific needs. We also like to make people feel comfortable and relaxed in our friendly salon environment and will greet you specially. We understand how important your hair is to you and we work very hard to keep our prices affordable and our quality of service exceptional. All our staff are fully trained in the latest cutting and colouring techniques and they can offer both classic and contemporary styles for woman. If you're looking for a hairstyle for a special occasion, such as a wedding or a prom, we can create the right look for you. At Hair Extensions by Vivien, we have a passion for the best in hair extension technology. We now use Great Lengths Cold Fusion Ultra Sonic 5000, a hair extension fusion method that uses no heat
VIVIEN LEE
SPECIALIZING IN HAIR EXTENSIONS, MULTI-DIMENTIONAL COLOR, BLONDES, OMBRE BALAYOGE TECHNIQUE
Vivien Lee, founder of Vogue Hair     Extensions Salon has become recognized as A premiere, Great Lengths Hair Extensions Platinum certified stylist and master colorist. Vivien is an industry leader, she understands dynamic hair styles, hair thinning repair, hair loss, and replacement. Vivien believes in hard work, and a positive attitude, providing her clientele with a unique vision, with over 2 decades of experience. Vivien preforms masterful transformations, just one look at her before and after pictures, (the results are jaw dropping) she knows texture, thickness and is an expert in fusion Great Lengths Hair extensions, keeping up with current trends, achieving first-class results for what works today.  Vivien owns a premiere Great Lengths Platinum Salon with a five-star rating. It's a top luxury Salon, providing choice, award winning Hair extensions. Vivien continues to attend several educational programs, including Great Lengths, Hair Dreams, Wella, L'oreal Professionnel, and Klix extensions. Also preforming Yuko permanent hair straightening, Bridal updos for special events, highlights, color corrections, for fuller, thicker, longer luxurious hair, Vivien uses a color blending technique for more natural looking hair, as well as micro rings and tape-ins.  Vivien recommends using 2-3 different colors to create a more natural look, she has been at the forefront of the salon industry, by having the knowledge only a master stylist can offer. Making your hair an asset, something that will bring you to your full potential. She has a well-trained eye, turning nightmare hair situations into amazing hair transformations. Vivien believes education is truly the key to success and she provides a road map to hair perfection, because without the ability to transform your color and cut using the best products and newest techniques, why even go somewhere else when you can go straight the expert to make a new and gorgeous you. Indulge yourself with that dream look right now. The simplest way to determine which application option is best suited for you is to schedule a consultation with the Great Lengths Platinum Certified Stylist Vivien Lee. With extensions, a natural look is a must, to do that you have to be skilled in blending the natural hair color, Ombre color, Balayage color or color corrections, with multi-dimensional color highlights & Lowlights. Vivien is a master color artist, and is an expert at blending the perfect shade suited for your individual skin tone, and eye color, with the desired style to make a perfect blend for a New look especially for you.
How does it work?
Ultrasound vibrations soften the Great Lengths hair extension bonds so that it can either be molded into a rounded bond for volume or wrapped around the hair to form a flat, seamless bond. The Ultrasonic 5000 can accomplish amazing results for clients with extremely fine, thin and straight hair. Great Lengths hair extensions use 100% ethical, traceable, Human hair extensions. The hair is pre-bonded using 100% Keratin and no glue at all! Our hair is the best quality and super easy to manage. Call today for consultations with our specialist.
Request An Appointment
Limited time only: 20% Off first-time clients
Telephone:(214)-682-8882
Address: 8355 Gaylord Pkwy St 300 #110
Frisco, Tx 75034

Business Hours:

Tue-Fri: 10:00am - 7:00pm
Sat: 9:00am - 5:00pm
Accepted Payments
Send a Digital Gift Card. Anytime. Anywhere!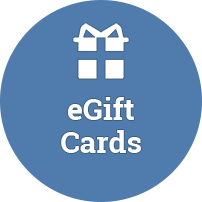 Refer a Friend
And Receive a Free Gift!
At Vogue Hair Extensions Salon our customers are our greatest advocates. If you like the way you look then tell someone else. Your referral will receive $25 in Free Product - and after you refer 3 friends, YOU will receive a Free Haircut (up to a $75 Value)!
It's Easy To Get Started!
Just fill in your email address below and click Submit. You'll see links to share with friends on social media or by email. We will track your referrals and email you every time you earn a Free Haircut!