Your wedding day is one of the most important days of your life. You want to look back on the perfect moment and remember looking beautiful. Hair Extensions by Vivien can make your hair look just the way you dreamed of for your wedding.
Weddings are romantic affairs often planned and executed along traditional lines. The bride to be, often seeks a more formal setting for the big bridal day and the bride's hair is a big part of the overall bridal look.
Since the bridal ensemble includes a head covering such as a Tiara , Simple Veil, Circular Headpiece, Headband or a classic Juliet Cap, updos remain popular. Long hair, that badge of femininity, done up in a French twist, with curls and twists, is quite popular.
At Hair Extensions by Vivien in Frisco, TX we can help you choose a look that will enhance your wedding day, and look perfect with your dress and your style of head covering. Hair Extensions by Vivien specializes in the Great Lengths Hair Extensions process. If you have short hair but have dreamed of beautiful long flowing hair for your wedding day, don't despair.
Hair Extensions by Vivien in Frisco, TX can show you how Great Lengths Hair Extensions can add the length you want. We can even match the color of you hair for a natural look. There is nothing stopping you from having the bridal hair you have always dreamed of.
Besides offering Hair lengthening and extensions we also offer a full range of salon services for the bride to be including Hair Highlights, Japanese Permanent Hair Straightening, Hair Color, Hair Cuts, Perms, Color Corrections, Brazilian Blowout and Keratine Treatments.
Bridal only –

 $125 up
 Each additional person –

 $85 up
 Travel Rates: 20-30 miles – 

$150
 Over 30 mile –

 $200 up
 In Salon Wedding trails – 

$85 up
Wedding Hairstyle Inspiration
Request An Appointment
Limited time only: 20% Off first-time clients
Telephone:(214)-682-8882
Address: 8355 Gaylord Pkwy St 300 #110
Frisco, Tx 75034

Business Hours:

Tue-Fri: 10:00am - 7:00pm
Sat: 9:00am - 5:00pm
Accepted Payments
Send a Digital Gift Card. Anytime. Anywhere!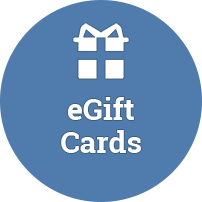 Refer a Friend
And Receive a Free Gift!
At Vogue Hair Extensions Salon our customers are our greatest advocates. If you like the way you look then tell someone else. Your referral will receive $25 in Free Product - and after you refer 3 friends, YOU will receive a Free Haircut (up to a $75 Value)!
It's Easy To Get Started!
Just fill in your email address below and click Submit. You'll see links to share with friends on social media or by email. We will track your referrals and email you every time you earn a Free Haircut!