I did a lot of research on hair extensions and clicked on Vivian's site. I was impressed with all the raving reviews and her credentials. I was told I couldn't get extensions because my hair was too short. Vivian worked her magic and I left with beautiful California blonde and an entire head of gorgeous hair. I was elated. I will go to no other salon.
-Lori
Vivian did an AMAZING job on 18in hair extensions! Great price and made 120 pieces work beautifully on my hair! THANKS VIVIAN!
-Kelly
Vivien gave me 2-color hair extensions and they are out of this world amazing! I have gotten compliment after compliment and they are soft and beautiful! I have never felt better about my hair! I wish I would have done this 3 years ago!
-Ariana
I would recommend Miss Viven to anyone, she is so professional, talked me through the process, and I will be coming back to her for years to come.
-Lindsey
Vivien is very professional. I came into her shop not knowing what to expect. She greeted me as if she has known me forever. She made me feel beautiful! She is the best hairdresser I have ever met. I definitely will continue to go to her for all my hair needs. They say you get what you pay for. Well, with Vivien you get more than you pay for – she is amazing!
-Claire
If you can handle a very direct candor, you're going to love the professional application Vivien does on her extensions…turned 10 hairs into a full head! Wow! Asked for 10 but got 20.
-Sharla
Vivien does the best job! She's been doing my extensions for about 18 months and I've had ALL kinds of extensions! I was going to a different salon and TOTALLY overpaying! Vivien does an amazing job, she's accommodating, and always has a great deal! My hair is long and thick and no one can even tell that I have extensions! I totally recommend her!
-Jana
Vivien did a fabulous job with my hair. I've been wanting longer hair but was sure about the color, length or style. Vivien was such an expert at this, my results were amazing!!!! I love my hair! It gave me back my youthful look. Thank you Vivien!!!
-Claudette
Vivian is the BEST ever!!! If she can make my hair look luxurious then she can make ANYONE'S hair look amazing! Not only is she sweet and funny, she is affordable and the best extension stylist in the state of Texas! I can't ever imagine going to anyone else! I lover her!
-Jordan L
Just wanted to tell you that I love my new style (cut and color) that you did for me yesterday evening. It was so easy to fix this morningâ¦.just took a few minutes. Have already sang your praises to my coworkers who just love my new look. Am giving your info to those that have asked for it. Thanks again for your expertise and I am glad Iâve found you!
-Kate
I got hair extensions & highlights. My hair looks amazing and perfect. Vivien went above and beyond her duties as a hair stylist to a make sure I stepped out the door looking fabulous without going over my budget! Highly recommend!!!
-Kelly
GlendaVivien is the best ever at extensions! I love extensions but had to stop wearing them until I met Vivien. She is very professional and precise. She explains every step and makes sure you understand before you say yes to any of her services. I also use Vivienâs services for colors, cuts, and Brazilian Blowouts. With each service she performs, she gives 100% and when it comes to my hair thatâs exactly what I want. Iâve told her she can never retire because I will follow her wherever she goes. When you find someone who really takes time and effort with your hair, you stay with themâ¦â¦â¦and thatâs just what I plan to do. Without a doubt, Vivien is the best ever!
-Glenda
I loved the keratin treatment Vivienne did for me. The second time I tried the Brazilian blowout. Both treatments left my hair silky soft, and took out the frizz. I can go outside in misting rain and my hair doesn't swell up! She does a great haircut that makes my hair easier to style at home.
-Deanne
I had the Keratin treatment done by Vivienne and loved it! Would recommend it. My hair went from frizzy to very smooth. I was able to take a break from the flat iron for months- very time saving too.. less time washing and styling.
-Jeanette
Vivien is the best! The hair extensions she did for me was (is) absolutely dreamy!! I had a bad hair cut (where some other stylist chopped off my long hair and branded it 'layers'), and so I wanted extensions so that I didn't have to keep lamenting over the loss :p Anyway, long story short, I went in with yucky, whatever, so-called layered thin hair and walked out with long, beautiful, full, set of hair that wowed everyone who sees me everyday! Vivien took the time to listen to my hair needs, and also took the time to teach me how to take care of my new extensions. She is just…. wonderful!!
-Issie
Vivien Lee has been my stylist for several years now. She is creative, keeps up with the latest trends in hair styles, extensions, special occasion hair, and coloring. I would highly recommend trying her, and maybe you will see what I have found out, that Vivien is simply the best sylist in the Frisco area!
-J Fairless
Vivian rox. She is honest and fair I love my extensions. Their everything she promised and more. I feel sexy and beautiful. THANX Vivian you will always do my hair, and thank u for changing my life.
-Tammy Conerly
I have very curly hair. I tried other permanent straightening and it never worked. Vivien did Yuko permanent straightening system, and she did a wonderful job. My husband was definitely surprised when I came home, and asked who did this miracle I need to send her a thank you card.
-Muriel
My hair was so damaged from bleach and so frizzy. Vivien did a Brazilian blowout, and my hair is manageable now and healthy and shiny. I highly recommend to frizzy hair people and yes I will come back every three months.
-Mary Jordan
One of the best haircuts I've ever had, Vivien and vogue truly is a gem of a salon in Frisco! I booked an appointment with Vivien in the morning so I could get a cut before work. So before coming here I literally have not had a haircut in over a year(!) and since then had bleached and dyed it different colors many times over that timespan. So, my hair was a bit of a wreck and needed some help, Vivien came to the rescue. She first sat me down at her station to consult what I wanted to my hair. Well, I had explained I had wanted layers again for volume, and to cut off most of the bleached parts that were left. She understood and had a vision for my hair to give it extra volume and shape.
After a soothing hair wash she was off to cut my hair. It seemed like she cut a lot off, but true to what I wanted she did not cut too much off. She left a few of the bleached parts at the end and after blowdry she even offered to curl my hair. Working her magic on the flatiron, it was awesome! I felt so refreshed, and my hair is no longer not limp and stiff anymore. Even when not curled it has much more shape and volume. She also carrys top-tier salon products, as I was treated to some K?©rastase Double Force spray to hold my curls. She also doesn't force or push you to buy products like other salons may do. The interior of the place is also nicely decorated, and you can see in through the glass panels to give it a more open feel. But it's a treat! This is a very nice and classy salon, so expect to pay the price of one. But it's well worth it if you can! 🙂
-Christine C
I've had many different hair extensions, Great lenghts hair extensions are the best extensions and vivien did a beautiful hilite and lowlight match, exact color and blend haircut. I love my new hair extensions and It's transformation made me look 15 years younger! Vivien I love you girl!
-Angela Moseley
I did my hair myself so red,and was wanting to go bck to my natural color dark blonde, and it turned out orage green. I was panicked, so i came to see Vivien, she worked on it for 5 hours! Now my hair is blonde & dark blonde strands really natural honey blonde! Vivien went above and beyond on my hair, she is very caring, knowledgeable and now i would go no where else. I will wait if she's booked, until she has time to fit me in. It's totally worth not going through another botched job thanks vivien, you are the best.
-Katlin Moore
I absolutely loved vogue Salon but more importantly I just love the stylist/owner Vivien. She was very upbeat and personable from the greeting to the goodbyes. I felt as if I had know her all my life. She was very informative in the step by step process and the do's and don't for maintenance. I love my hair and will more than likely go back to do it again. She is wonderful and would definately recommend HER and her salon for any service. Thank you Vivien!!
-Pam M
I have searched all over Plano and Frisco and have been to several stylists. I travel for a living, so it's hard for me to find someone. I found Vivien through another review, and I am glad I found her. She is incredible. She fixed my color, and spent a great deal of time teaching me how to fix my hair the way that a stylist fixes it. She taught me the right shampoos to use, which products to use and why because of my hair type, and answered questions regarding my hair even when it was not my appointment time. When I had emergencies, she quickly rescheduled me without issue. She is the best stylist I have been to in the entire Dallas metroplex. I highly recommend her!
-Alicia Bacy
I just love her to death! She is extremely good at what she does. In fact she is the best! I have been a client for a long while and just tried the Keratin blowout and my hair feels amazing. It's extremely soft, silky, and manageable. She did a wonderful job. She was very quick with the process because she always puts in a 100%. I always get out of there feeling like a million bucks. She is my go to girl for haircut, color, highlights, and keratin. Plus she is someone with a very warm personality 🙂
 -Lynn Hay
I have been getting hair extension services at vivien lee's Hair Salon for over six months now. Thank goodness I found this place after traumatizing my hair with bad extention jobs for years! After vivien did my hair extensions for the first time I fell in love and have been coming here ever since. When I walk out of vivien's I feel much more beautiful because my new hair color bring out my eyes and make a difference in how I look. After getting a few compliments on my hair I have recommended vivien's to everyone I know in Frisco.
-Cindy Randall
Looked everywhere for someone with knowledge and know how to give me proper pricing and quotes on hair extensions that actually look good and don't fall off after a few months. I did my research and after many days searching i chose vivien, and let me tell you i'm glad i did, most of the work i have gotten since i had my extensions done are because i look so awsome now. So basically vivien helped me land a job, so i personally wanted to thank her and let everybody know that shes simply the best at hair extensions and when i hopped off that plane to l.a. i knew my chances of landing that job were far better knowing that going in i looked fabulous! thank you vivien for my reintroduction to the scene!
-Pam Paramore
Want to start by saying that the Brazilian Blowout that Vivien did for my wife has changed our marriage for the better . My wife victoria had very curly hair that was very hard and time consuming to manage. She has struggled with her hair all of her life. Well now that is all in the past! Thanks to Vivien and the Brazilian Blowout her hair is now shiny, healthy, smooth, soft and gorgeous! In the past she would spend close to an hour blow drying and flat ironing her hair, now it takes her 15 minutes from start to finish! I am beyond impressed! Vivien is so professional and so nice. She takes her time to make sure that your hair is done to perfection. During the process She gave us tips on the best way to blow her hair at home. All I can say is Thank You so much Vivien My valentines day gift for my wife is ongoing . If you are considering this treatment, run, do not walk to the Vouge hair salon . You will NOT be disappointed.
-Preston Jackson
Vivien Lee is AMAZING! She is friendly, efficient and always professional. She is the only person that I will allow to touch my hair. She does everything: Brazilian Blowouts, Color, Hair Styling and Hair Extensions, just to name a few. My girlfriends always ask me what is my secret to long, thick, shiny, healthy hair. I refer them all to Vivien. She gives them advice based on their specific hair type and their particular needs. She has a keen eye for what looks right on you personally. Everyone that I have sent to Vivien has come away happy and satisfied with their look! She truly has a gift when it comes to styling hair. You will leave her chair feeling beautiful!!
-Linda Blair
Vivien does the best blonde in Dallas, trust me. My blonde always looks great, never brassy, never dull. Just perfect california bombshell blonde highlights. And her cuts are so precise and fierce! I've been a devoted client for 3 years now and Vivien is truly talented. What a natural talent, you will not be disappointed!
-Ava
Request An Appointment
Limited time only: 20% Off first-time clients
Telephone:(214)-682-8882
Address: 8355 Gaylord Pkwy St 300 #110
Frisco, Tx 75034

Business Hours:

Tue-Fri: 10:00am - 7:00pm
Sat: 9:00am - 5:00pm
Accepted Payments
Send a Digital Gift Card. Anytime. Anywhere!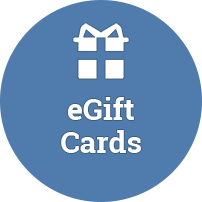 Refer a Friend
And Receive a Free Gift!
At Vogue Hair Extensions Salon our customers are our greatest advocates. If you like the way you look then tell someone else. Your referral will receive $25 in Free Product - and after you refer 3 friends, YOU will receive a Free Haircut (up to a $75 Value)!
It's Easy To Get Started!
Just fill in your email address below and click Submit. You'll see links to share with friends on social media or by email. We will track your referrals and email you every time you earn a Free Haircut!