Hair Extensions
This is what many women dream of: long, thick healthy hair flowing down to their shoulders in gentle waves. Until now, only few women have had this dream come true because their own hair is only rarely capable of coping with the strains it is exposed to during all the years it needs to grow. One of the purposes of Great Lengths is to remedy this matter: our system offers all women the opportunity to make this dream come true!
Hair Highlights
Hair Highlights Full: $110 – $200 Corrective Hair Color: $120 & up
Olaplex
Prices Range Between $40.00 – $45.00 Deep Conditioning Mask Prices Range Between $25.00 – $40.00
Permanent Hair Straightening
Yuko Japanese Permanent Hair Straightening No more curly, wavy, frizzy hair. Say hello to silky, shiny, straight hair forever! The Japanese Yuko Permanent Hair Straightening takes 4-5 hours. With chemical smells low and excitement high, and processed small sections of hair at a time. The stylists takes detailed notes on the health and color for future maintenance. Since Yuko Japanese permanent hair straightening never loses its straighteness, you simply return for two or three touch ups a year.
Hair Color
Colored hair has always been a fashion statement. Gentle hair color We use L'Oreal Professional and Wella hair care products Highlighting – A Vogue Anyone with brown, black, blonde, permed or straight hair can highlight their hair. If your hair colour is med to light brown, add glints of buttery gold throughout your hair or on just a few strands. If your hair is black, try some warm chocolate highlights or soft chestnut highlights. Decide exactly where you want highlights to accentuate your hairstyle – the top of the head, a few tendrils on the sides, all over the head or just the bangs. Colored hair requires special care. Follow these tips to keep your hair looking great. Use a shampoo created especially for color-treated hair, and use dep conditioner once a week. Then leave on for 5 minutes. Dont brush hair when wet; use a wide-toothed comb.
Perm
Relaxer/Perms: from $90 and up Long hair or large amounts of hair is extra.
Feather Extensions
Featherhead, Feather Hair Extensions, are hand-selected, high quality, all-natural feathers. Yes, they are really feathers that look beautiful intertwined into your natural hair. Each featherhead Hair Extension is a one of a kind expression, just like you. So go ahead-express yourself!
Wedding & Bridal Hair
Your wedding day is one of the most important days of your life. You want to look back on the perfect moment and remember looking beautiful. Hair Extensions by Vivien can make your hair look just the way you dreamed of for your wedding. Weddings are romantic affairs often planned and executed along traditional lines. The bride to be, often seeks a more formal setting for the big bridal day and the bride's hair is a big part of the overall bridal look.
Color Corrections
At Hair Extensions by Vivien in Frisco, TX we offer hair color correction consultations. "Why do I need a consultation for my hair color" you ask? All hair is different and the path to beautiful hair is as varied as each individual client. There are no "one plan fits all" solutions when it comes to hair color corrections. You can trust Hair Extensions by Vivien to evaluated your current hair color, assess any damage to your hair and design a plan both to correct your current hair color and to bring back the natural beauty of your hair. Get the hair color you really want with Hair Extensions by Vivien. Call today for a hair color correction consultation.
Keratine Treatments
The keratin hair treatment straightens hair without damage. Using special protective formulas along with beneficial fats, keratin hair treatment restores damaged hair by keeping the external keratin layer of the hair moisturized. This prevents cracking and splitting. This process allows you the straight, flowing hair you always dreamed of without the damage that the older hair straighteners were often known for. The keratin hair treatment straightens hair but because it is a clear formula will not affect hair color. All types of hair can benefit from the keratin hair straightening treatment including curly, wavy, dry or damaged hair. Get this exclusive keratin hair straightening treatment at Hair Extensions by Vivien in Frisco, TX.
Request An Appointment
Limited time only: 20% Off first-time clients
Telephone:(214)-682-8882
Address: 8355 Gaylord Pkwy St 300 #110
Frisco, Tx 75034

Business Hours:

Tue-Fri: 10:00am - 7:00pm
Sat: 9:00am - 5:00pm
Accepted Payments
Send a Digital Gift Card. Anytime. Anywhere!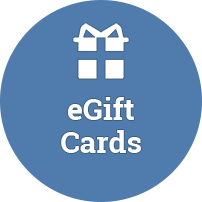 Refer a Friend
And Receive a Free Gift!
At Vogue Hair Extensions Salon our customers are our greatest advocates. If you like the way you look then tell someone else. Your referral will receive $25 in Free Product - and after you refer 3 friends, YOU will receive a Free Haircut (up to a $75 Value)!
It's Easy To Get Started!
Just fill in your email address below and click Submit. You'll see links to share with friends on social media or by email. We will track your referrals and email you every time you earn a Free Haircut!